Welcome to our professional tree trimming services! As a tree service provider, we know how important it is to keep your trees well-maintained, and we're here to help you achieve that. Our tree trimming services are designed to ensure that the trees on your property look their best and enhance the beauty of their surroundings.
Our tree trimming process involves cutting away dead branches or overgrown parts of the tree, bush, or shrub. By doing this, we support the healthy growth of your trees, which is not only visually appealing but also beneficial for their overall health.
It's important to note that tree trimming is not just about cutting away branches or cleaning up the tree. It's a reliable way to promote your trees' health and growth, ensuring that they live longer and maximize their benefits.
Our professional tree trimming services offer numerous benefits. The process revitalizes the trees, removing all dead and damaged branches and preventing further decay from potential organisms and insects. Additionally, trimming allows more sunlight to reach the well-groomed trees, leading to more leaf growth.
When you reach out to us for our tree trimming services, we'll consider the location, tree type, tree health, and specific requirements. We offer affordable tree trimming services for both residential and commercial properties, so no matter your needs, we're here to help.
In summary, our professional tree trimming services are the perfect way to keep your trees looking their best and enhance the overall appeal of your property. Please feel free to reach us at any time to benefit from our services!
---
#1 Tree Service Meadow Vista
Local Tree Service Meadow Vista
At Meadow Vista Tree Service, customer satisfaction is paramount. We provide exceptional service, treating clients like family. Choose us for quality work and support a local business that values its community.
Affordable Tree Removal Meadow Vista
We understand the importance of getting a good deal. That's why we'll never try to upsell you on services you don't need. We offer affordable tree removal that's done right the first time. Our experienced team has seen it all and knows exactly what your tree needs to stay healthy and beautiful.
Friendly Tree Pruning Meadow Vista
At Meadow Vista Tree Service, we value customer fairness and respect like family. Our team collaborates to understand your needs and devise the right plan. Be it minimal pruning or extensive work, satisfaction is guaranteed.
Trust Tree Trimming Meadow Vista
Relying on word-of-mouth referrals, our tree trimming experts skillfully handle jobs of any size with the latest techniques and equipment, ensuring safe, efficient services and an immaculate property.
Professional Tree Trimming Meadow Vista
Selecting Meadow Vista Tree Service ensures top-notch, professional tree care. We promise quality service and satisfaction. Contact us to schedule an appointment and discover the difference!
"Tree Service Meadow Vista was amazing! They responded to our request within the hour and scheduled an appointment. The team came out on Wednesday, did all of their work in a timely manner, cleaned up after themselves perfectly – it couldn't have been better! Would highly recommend Tree Service Meadow Vista!!"
---
Jane Leggins
Meadow Vista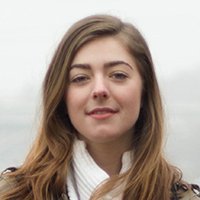 "The service is friendly and the results are always of the highest quality. I am recommending to all my friends and colleagues."
---
Stacy Catinbond
Meadow Vista
"If you are looking for a high quality company, I highly recommend this one. They are the very best in the field, no compromise."
---
Taylor Magly
Meadow Vista