Tree Service Meadow Vista Park
At Meadow Vista Tree Services, our top priority is to provide the most straightforward and comprehensive tree service in Meadow Vista. We believe in delivering quality and personalized services that cater to each customer's unique needs, recognizing that every tree requires a different approach. Our ultimate goal is to make your property look stunning!
Trust us to tend to your trees, offering peace of mind and an improved property ownership experience. We exhibit dedication in every interaction, attentively addressing your needs, and providing clear information for informed decisions. Our communication is clear and efficient, whether by phone, email, or in-person.
Our priority is to providing you with the best tree service extends beyond just the quality of our work. We care about your property and want it to look its absolute best. That's why we make sure our experts are highly skilled and experienced in their craft.
Above all, we put our customers first. When you choose Meadow Vista Tree Service, you can be sure that your trees are in good hands. We are passionate and dedicated about what we do and are committed to providing you with exceptional service.
CONTACT US
OUR MEADOW VISTA TREE SERVICES
THE BEST MEADOW VISTA TREE SERVICE
Meadow Vista Park Tree Service
Meadow Vista Tree Service is the leading tree services in Meadow Vista
At Meadow Vista Tree Services, our Meadow Vista Park Tree Service offers tree removal and trimming for trees requiring care. With extensive experience in the industry, we provide the necessary knowledge for informed decision-making concerning tree health or removal. Our team ensures effective handling of diseased limbs or dangerous branches while delivering professional service throughout the process.
TREE REMOVAL
---
Seeking a dependable, affordable tree removal service in Meadow Vista? Our expert team safely removes trees from residential and commercial properties, minimizing damage to the surroundings. Utilizing cutting-edge tools, we efficiently dispose of any tree, regardless of its location. Contact us today to schedule your tree removal service!
We offer Tree Removal Services by Licensed Professionals
READ MORE
TREE TRIMMING
---
Proper tree care entails trimming and pruning. Trimming cuts overgrown trees for aesthetics and safety, while pruning removes dead or diseased parts to boost tree health and longevity.
At Meadow Vista Tree Company, we provide tree trimming and pruning for a thriving landscape. Pruning removes unhealthy branches, preventing insect infestations and property damage.
Let us help you keep your trees healthy and beautiful for years to come with our expert tree care services!
READ MORE
STUMP GRINDING
---
Removing stumps from your property can be a challenging task, and it's crucial to get it done promptly after tree removal to avoid potential health hazards. Stumps can promote fungal growth and attract various insects, leading to potential risks for your family and visitors. That's why our stump removal services in Meadow Vista are designed to cater to your urgent needs and ensure your property is free from any dangers. Don't wait until someone trips or gets harmed by these fungus-ridden stubs. Contact us today for reliable and efficient stump removal services.
READ MORE
TREE PRUNING
---
If you're one of those people who haven't gotten around to trimming and pruning your trees in a while, you're not alone. Many others make the same mistake. But now that you're here, why not consider our professional tree pruning services? We understand that not everyone is qualified or trained to properly maintain their trees, which is why we offer a variety of services. It's crucial to perform this type of procedure in a certain season, as there's a lot of science behind cutting or trimming branches on fruit-bearing plants without causing significant damage, which could lead to premature death, especially if done at the wrong time. Don't take chances with your trees – leave it to the professionals!
READ MORE
Service Areas
Meadow Vista Neighborhoods
New Paragraph
Meadow Vista Top Sights
#1 Tree Service Meadow Vista
---
Local Tree Service Meadow Vista
At Meadow Vista Tree Service, customer satisfaction is paramount. We provide exceptional service, treating clients like family. Choose us for quality work and support a local business that values its community.
Affordable Tree Removal Meadow Vista
We understand the importance of getting a good deal. That's why we'll never try to upsell you on services you don't need. We offer affordable tree removal that's done right the first time. Our experienced team has seen it all and knows exactly what your tree needs to stay healthy and beautiful.
Friendly Tree Pruning Meadow Vista
At Meadow Vista Tree Service, we value customer fairness and respect like family. Our team collaborates to understand your needs and devise the right plan. Be it minimal pruning or extensive work, satisfaction is guaranteed.
Trust Tree Trimming Meadow Vista
Relying on word-of-mouth referrals, our tree trimming experts skillfully handle jobs of any size with the latest techniques and equipment, ensuring safe, efficient services and an immaculate property.
Professional Tree Trimming Meadow Vista
Selecting Meadow Vista Tree Service ensures top-notch, professional tree care. We promise quality service and satisfaction. Contact us to schedule an appointment and discover the difference!
"Tree Service Meadow Vista was amazing! They responded to our request within the hour and scheduled an appointment. The team came out on Wednesday, did all of their work in a timely manner, cleaned up after themselves perfectly – it couldn't have been better! Would highly recommend Tree Service Meadow Vista!!"
---
Jane Leggins
Meadow Vista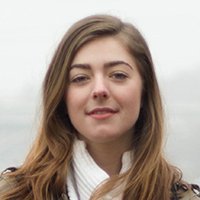 "The service is friendly and the results are always of the highest quality. I am recommending to all my friends and colleagues."
---
Stacy Catinbond
Meadow Vista
"If you are looking for a high quality company, I highly recommend this one. They are the very best in the field, no compromise."
---
Taylor Magly
Meadow Vista